Posts Tagged "Private Christian School"
November 14, 2023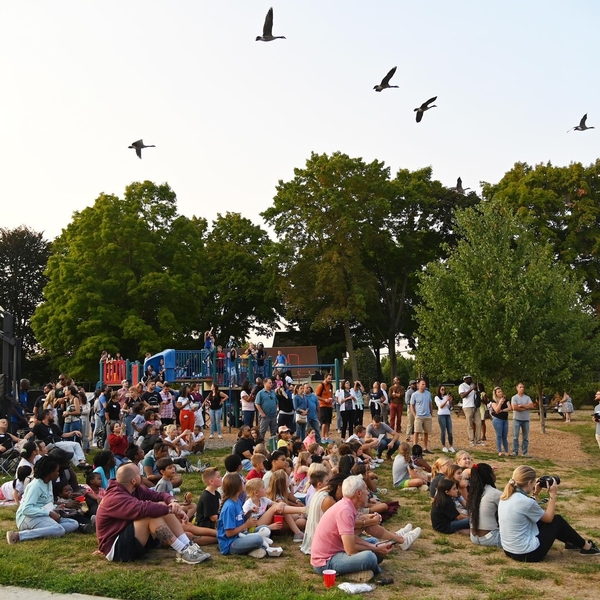 While I was on a mission trip with our students in a small village in Mexico, I was struck by the overwhelming sense of community. They didn't talk about it, they didn't strategize how to facilitate it, they simply lived it. At midnight the night before we were leaving, about 30 young people showed up at the family's house that I was staying in, a 10' x 20' concrete block home, with music, a cake and joyful hearts to sing Happy Birthday to the girl who was just turning 16. I found out later, it was a village tradition. Coming together to "share life," it was great!
CHS has enjoyed a vibrant community of families coming together to "share life." During my 40 plus years of working here at CHS, the common bond of seeking to raise children with a heart for the Lord, and preparing them well to do what the Lord has created them to do, has been strong.
Several of you have mentioned, "Hey, we saw you choked up as you closed the Veterans Day Program last week." The power of the moment was overwhelming in all the right ways. As I looked out from the podium, sitting on the floor directly in front of me were some of our youngest students. Just 25 feet further back sat our guest, Navy veteran Mr. Carl Massaro, 98 yrs young. As a 19 yr old, he landed on Okinawa in heavy fighting to preserve the freedom that allowed the men who were assembled just to my left (made of students, alumni, parents and staff) to sing the most beautiful rendition of "How Great Thou Art." What a special glimpse of community!
When my youngest daughter Abby was a senior at CHS, early that September, she asked to stop at Dunkin' Donuts on the way to school for an iced coffee. Excited for the new year and wanting to do something fun for her, I of course, said yes. The same request came the following week. Thinking I would like to do something special for her again, I said yes. The third week rolled around and as we were approaching Dunkin' Donuts Abby looked over and said, "Dad, you know 'it's tradition.' We really need to stop again." As I quickly did the math in my head (36 weeks left of school + 1 iced coffee a week = $$) and being the easy target that I am, I pulled into Dunkin' Donuts… and you know the rest. I share this because in Abby's senior reflections on what was most special to her during her final year, she included, "…waking up super early every Tuesday for my father-daughter coffee date!" I've always recognized that special moments and events were important, but as I read her reflection for the first time I was so struck by that obvious reality that the foundation of what we do at CHS is critical. The academic preparation and the Biblical foundation are the reason we exist but we can help better achieve both those goals and objectives by supplementing with a rich community and times of coming together as we "share life." The moments and the experiences matter and will often be what is remembered.
As the Director of Student Life and Operations, I have seen that community is often most richly built through common challenges and goals. I am so grateful that CHS has always worked to embrace the lifestyle of service to others for the glory of our Lord. Scripture is clear that we are built to serve. I have been on many service projects and mission trips and, in these situations, I have often wished that the parents could get a glimpse of this experience. For example, on a recent senior class trip we had the opportunity to do a service project in Florida. The Lord brought this family to our attention. They were young parents in their forties with two teenage children. The dad was quite ill and, as a result, was blind. The family was facing many difficulties and we couldn't address them all. However, we could address the physical needs of yard work, building a wheelchair ramp and painting their house. At the end of a very long day, close to dusk as the sun was setting, we completed the work and the family was brought back home for the reveal. As the mom stood crying on the newly added front porch saying thank you to the kids, the husband grabbed my arm while sitting in his wheelchair. He pulled me over to speak into my ear, saying, "I can't see the work that the kids have done but I can feel the joy that it brings my wife. Please bring the students over to me one at a time so I can thank each one individually." You can only imagine the scene as this gentleman reached out and grabbed the hand of each student to say thank you!!! This was a very powerful moment! I'm quite certain that the class was never so unified and never felt such a stronger sense of community with each other as they did at that moment with our newly adopted family.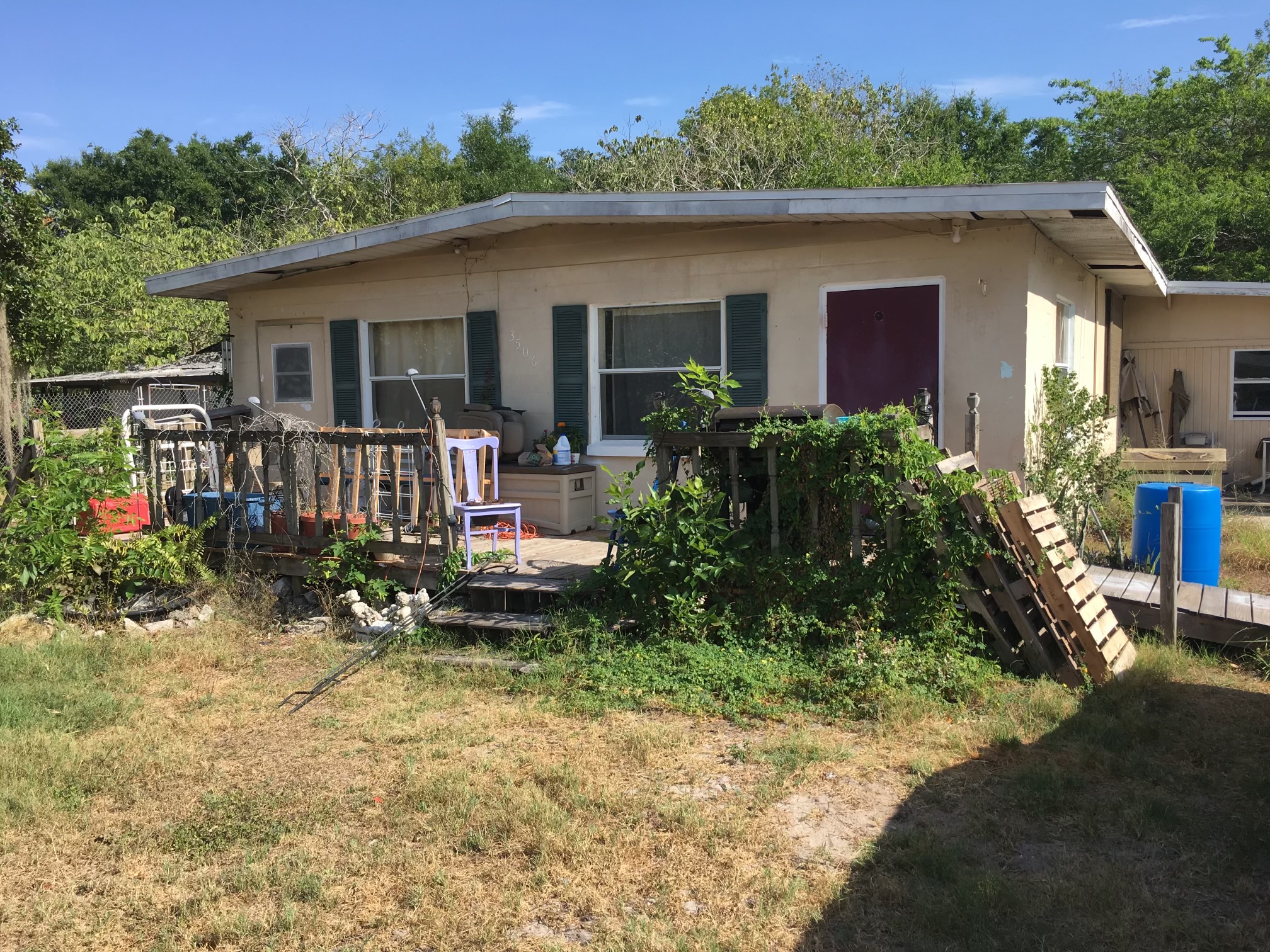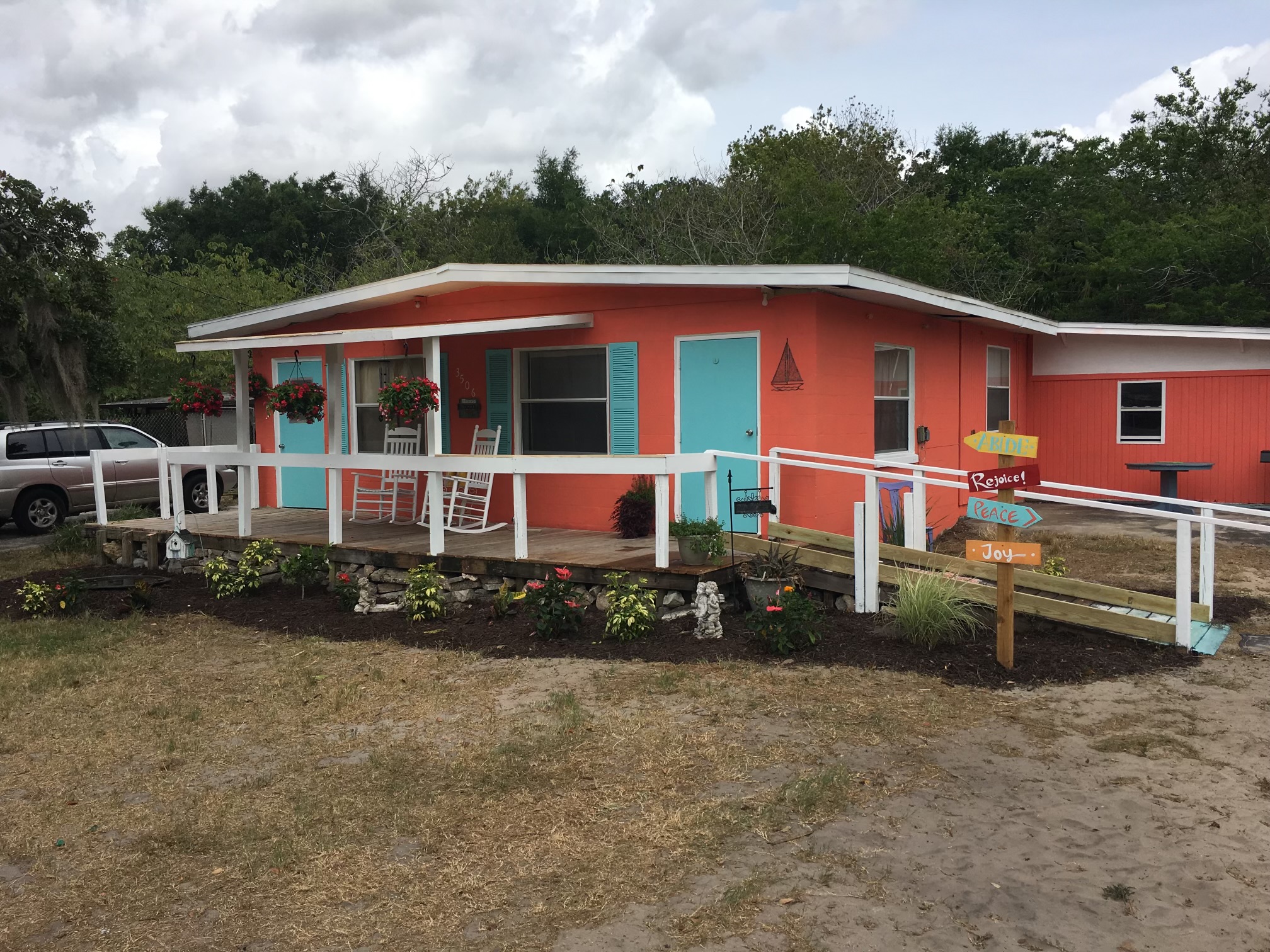 CHS intentionally works to create opportunities and special moments, such as Fall Festival, Veterans Day, Grandparents Day, School Spirit Week, service projects, special events and a number of social opportunities for the express purpose of building a stronger community to help us achieve our core goals. It is our desire to help our students become the person that God created and built them to be - one lesson, one class, one special event, one service project and one moment at a time!
We are so thankful that YOU are part of our community!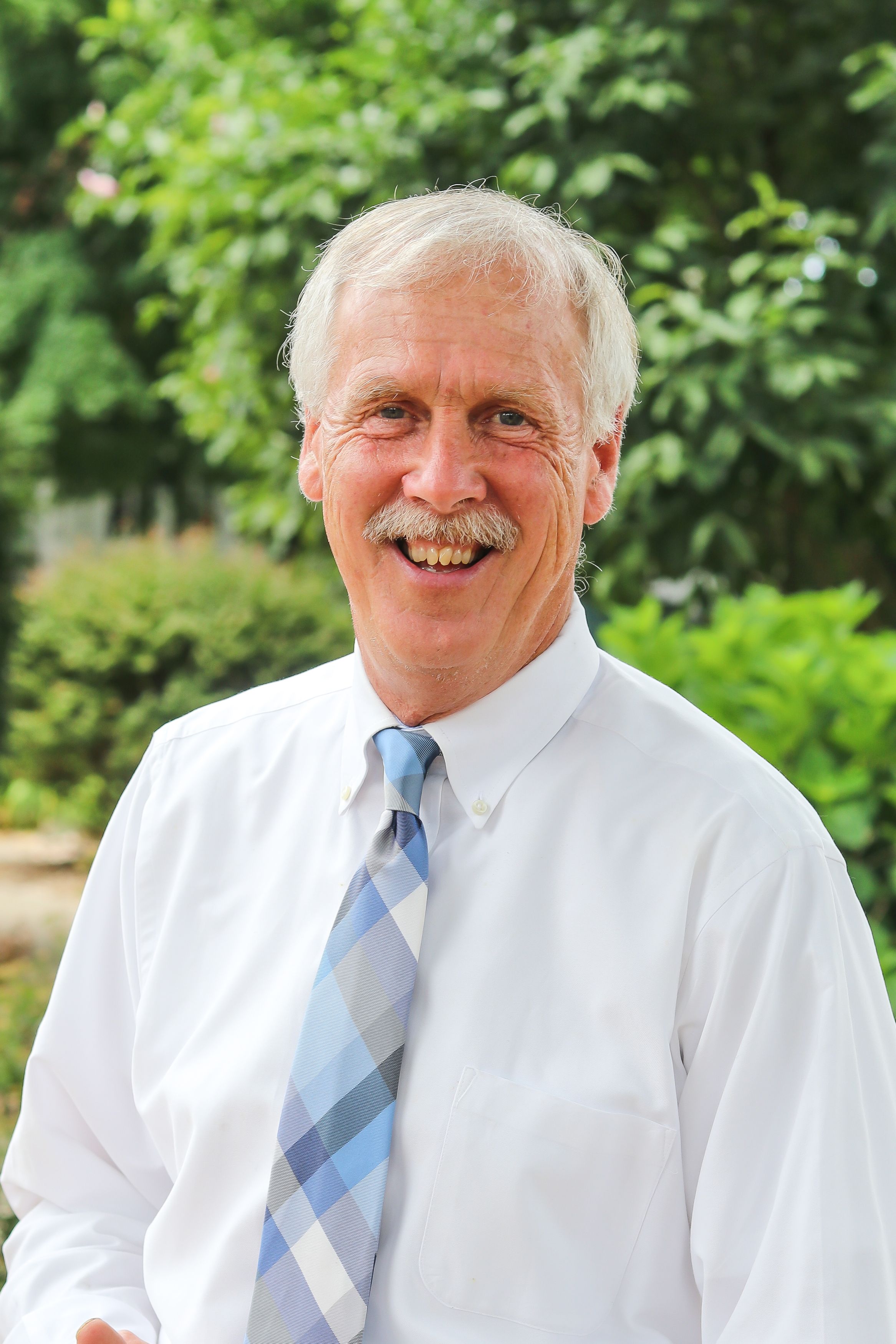 John Naeher is the Director of Student Life & Operations. He started at CHS in the fall of 1981 and began his 43rd yr in the fall of 2023. His daughters, Amanda 06', Alyssa 06' and Abigail 10' attended CHS from K-12. John has had the privilege of coaching several teams, sponsoring many Senior Classes and been a part of building community at CHS throughout his career. "CHS has been a rich part of my family for which I will always be grateful."
September 18, 2023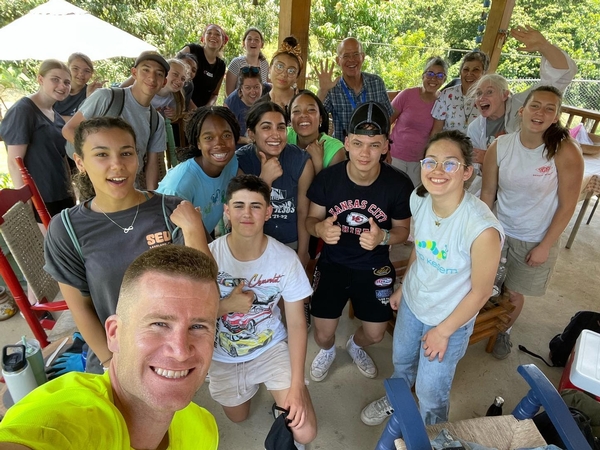 Sixteen high school students, two faculty members, and I went to the Dominican Republic for a week in June to serve with Kids Alive International (please checkout this awesome organization!). Trips like this are always a mixed bag. They come with all the normal challenges that you'd expect trying to get so many people on buses and planes, through airports, and settled into a cross cultural context. But they also provide unique opportunities for personal and communal spiritual development. This trip began with the former.
The next week was marked by surprising elation and expected frustration. There were moments when students were phenomenal - sharing testimonies, working together, enjoying God, His people, and creation. There were other moments that were not. But here is what I'm learning from taking high school students out of the country.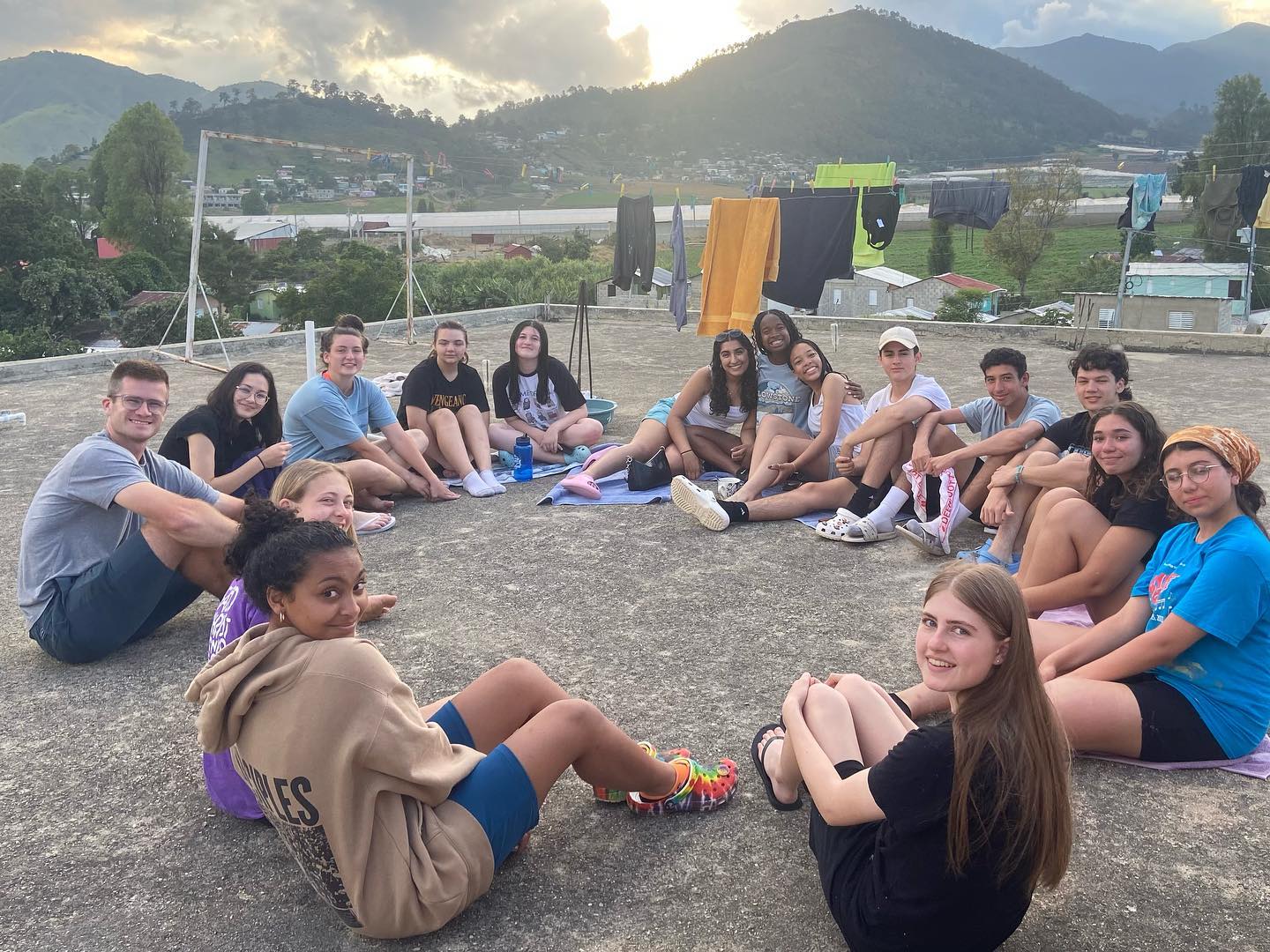 I am just like them. I crave love, significance, and comfort more than God.
"But, but!" I say to myself, "my cravings are justified." How can it be wrong to miss the love of my wife and kids, long to make an impact, and to give myself permission to take it easy?
But their cravings are vices! Phones, momentary impact, and flirting. Oh they are bad. I'm good.
Here is the reality, I missed my phone too, I'm just a little more experienced in behavior management. I wanted the feels of momentary success and significance of this trip too. If I am really honest, I want people to think I'm attractive, impressive, and desirable too. Idolatry is not pursuing bad things but craving anything more than the presence and favor of God. And I'm still fashioning idols at 32.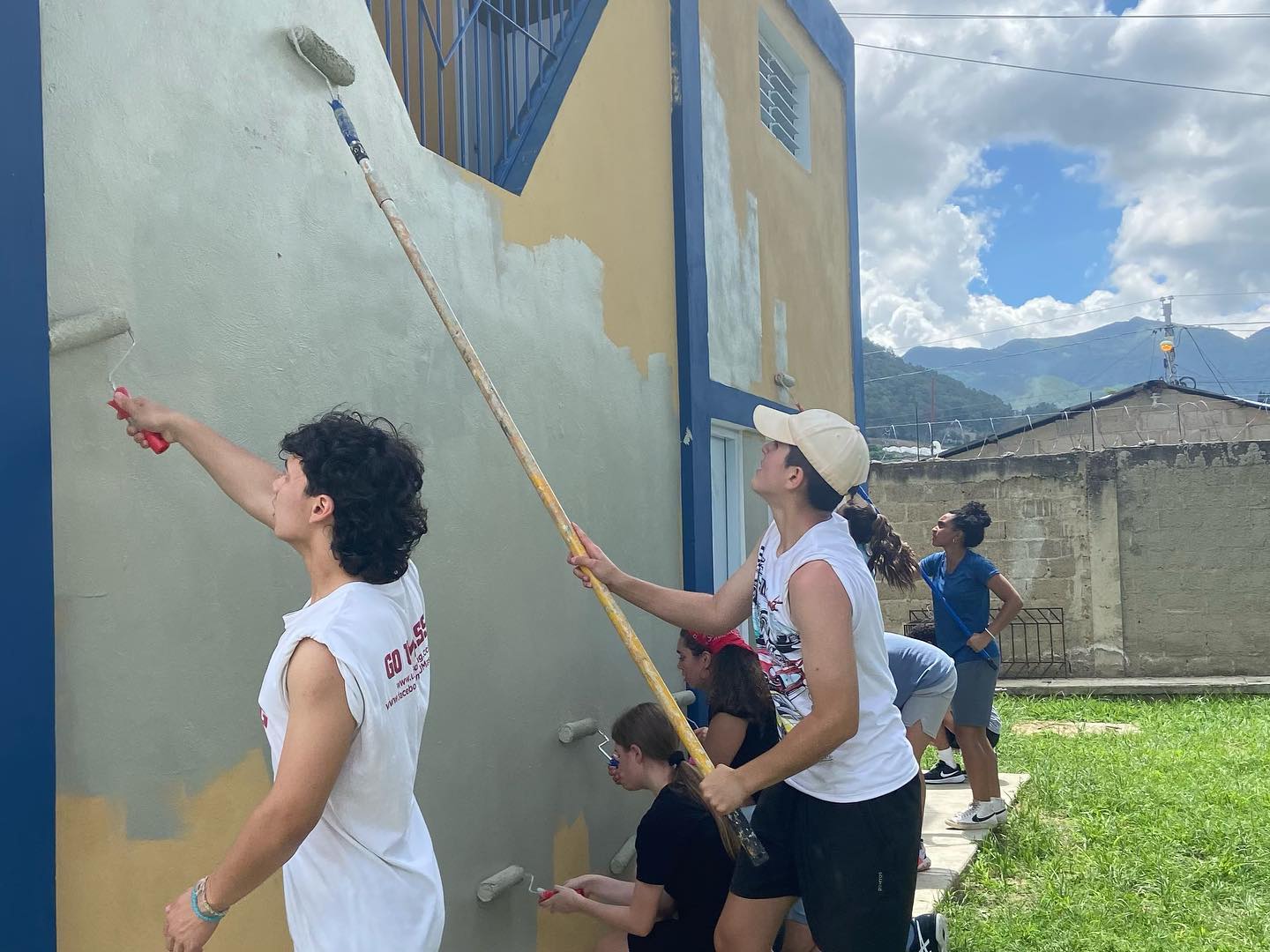 And I need the same thing as them. The highlight of the trip was team worship each night. Something profound and mysterious happens when you sing with others. Singing changes the way you look at others and yourself. When you see others singing, it humanizes them. You realize they aren't the caricature you've made them out to be. They are living and breathing; made in the image of God and sustained by His grace. And when you sing, you realize you aren't so great. Singing about God's glory reminds you that you have been living very much for your own, and it humbles you. Singing to the LORD confronts us with the message of Jesus. But, the good news that Jesus came to share (and be!) starts with bad news. We are more sinful and selfish than we thought, but we are more loved and accepted in Christ than we ever dared hope.
'23-24 School Theme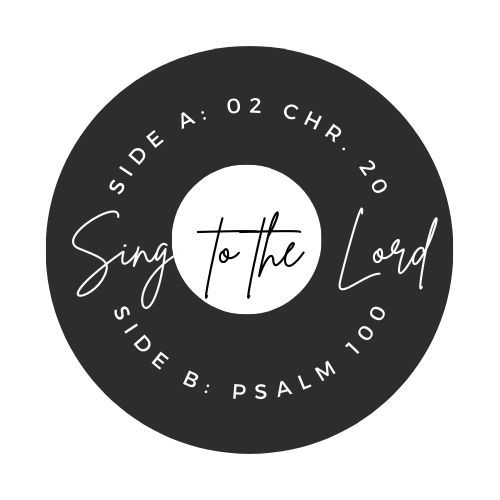 Our school theme this year is Sing to the LORD from 2 Chronicles 20 and Psalm 100. Singing is risky and makes us vulnerable. Not surprisingly, it can be hard for everyone (and especially students and young adults) to belt it out. But we all listen to music, we are shaped by melodies and lyrics, and there is a strange power in music that moves us, removes us from worries, soothes our spirit. So, God commands us to sing and praise Him so that we can tangibly and communally experience the benefits of being loved and saved by God. We are going to explore and experience the power of singing together this year through corporate worship and special concerts!
Spiritual Life at CHS - Partnership, Participation, and Process
Spiritual life at Christian Heritage is a partnership with parents and churches to help students understand that "In Christ are hid all the treasures of wisdom and knowledge" (Col. 2:3). Learning to be captivated by Jesus Christ and His Kingdom means participation. It happens everywhere from student clubs to the science lab and from the sports field to chapel. Learning to love Jesus is a process. At CHS we want our students to live in the hopeful tension expressed in the Gospel of Mark, "I believe; help my unbelief!" Pursuing Jesus and His Kingdom is not an easy road, but it is the path to life (Psalm 16:11).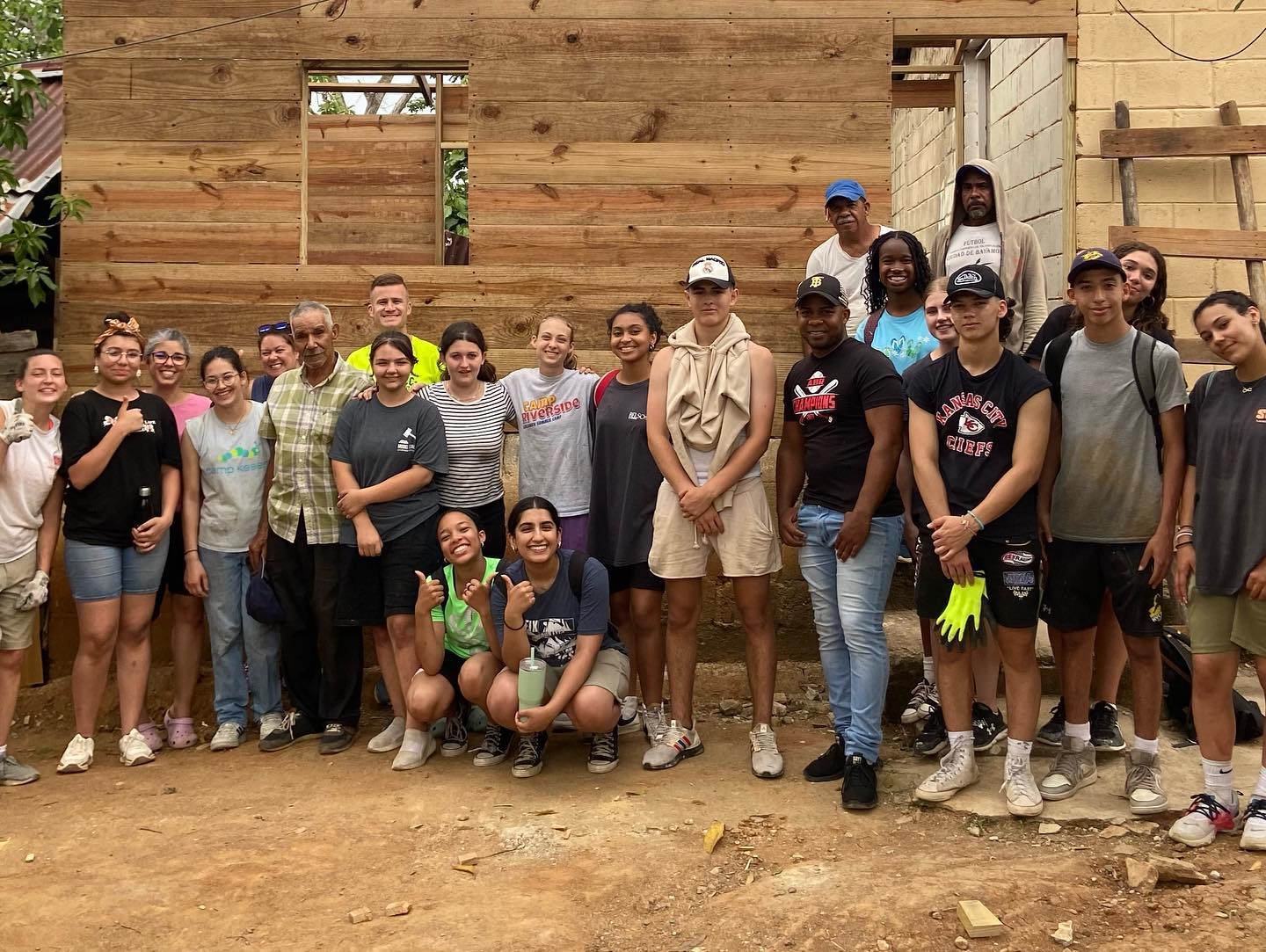 The flight home…
Our trip home looked like it might be just as nightmarish as the start. We were on the runway and ready to take off when the pilot announced, "The main engine didn't start right. A heat sensor is not working. We are going to get the engineers to take a look." Then he added, "It might be a different story if we were in the air." The ambiguity of that last sentence was not what the passengers were looking for. What followed was no small amount of hysteria and grumbling. Some passengers immediately went to the door and demanded to be let off. They wanted no part in this flight. Finally everyone was asked to deboard. The mood in the terminal was the same on the flight. It was packed. Nowhere to sit. Long lines for food. Spotty WIFI. And no clarity on if we'd have a flight out. Meanwhile, I had no idea what I would do with 19 people in Santiago if our flight was canceled and rescheduled for another day. We waited for three hours with no clear message from the airline (I won't tell you the airline - this isn't about them). Then, the gate agent said that the flight was on and we needed to board immediately. I ran back to the students and delivered the message - and their jaws dropped. It was more shock and awe than the joy and relief I was expecting from them. "Chappy," they said, "we literally just finished praying that God would sort this out."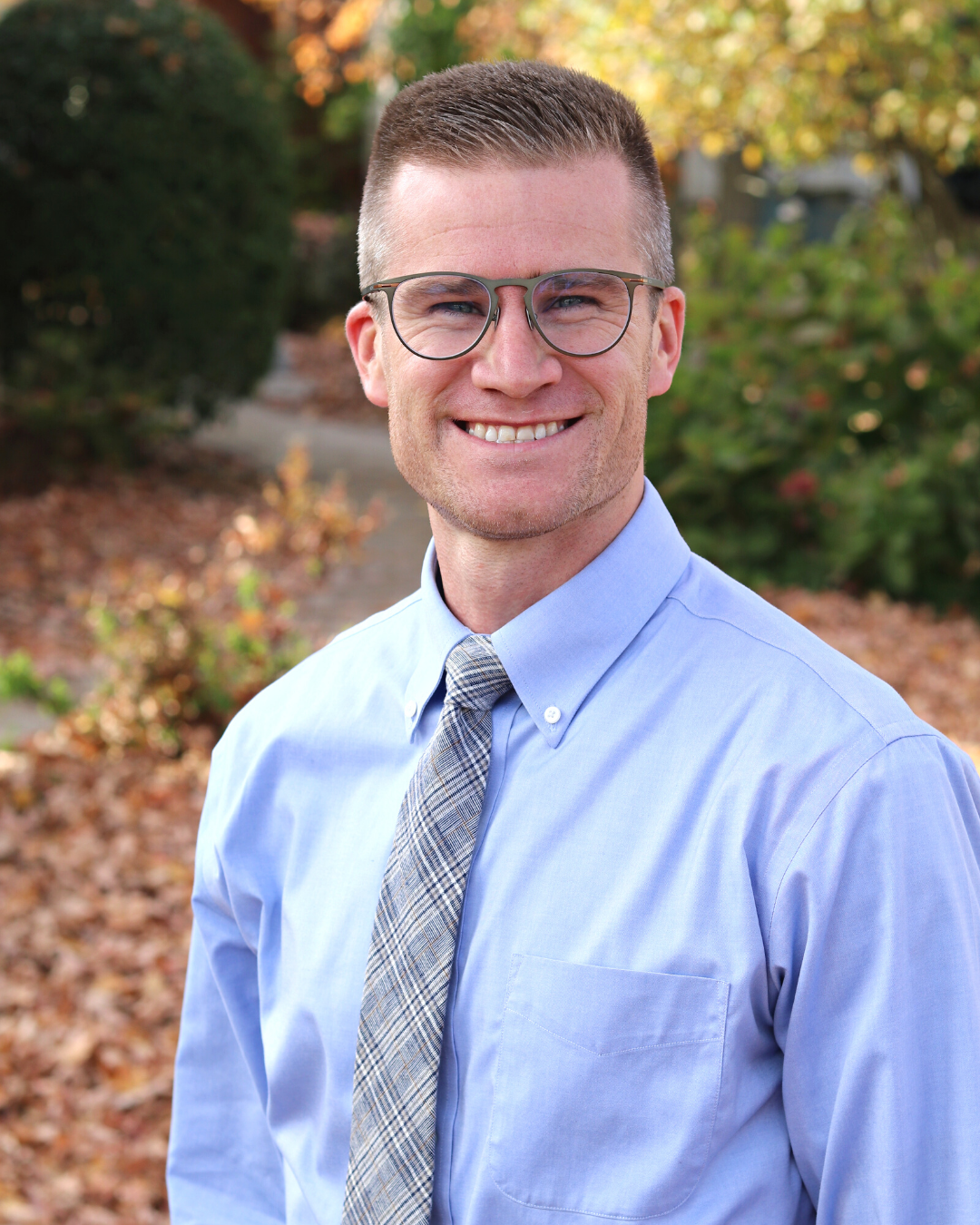 Mark Persson, aka "Chappy P," is the Chaplain at CHS. He is married to Michelle, and they have three children: Karis (starting Kindergarten at CHS!), Micah, and Asher. Mark likes baking (read "eating") bread, running, reading, and building forts with his kids. He is an elder at his church. And, he is blessed beyond belief to work alongside the incredible staff and faculty at CHS as they serve students and families!

September 05, 2023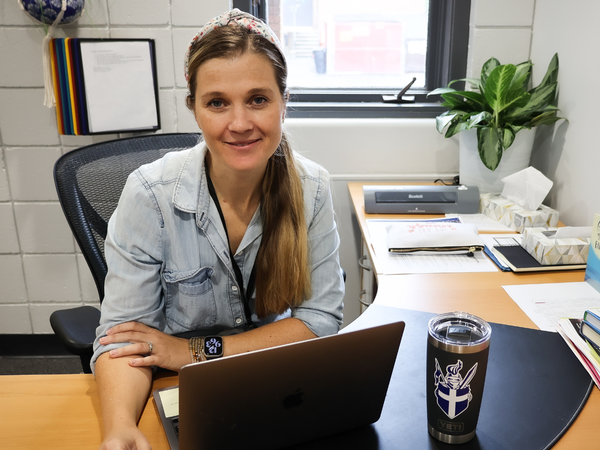 Hello friends,
For those of you who haven't met me yet, I am Beth Maree - the new Academic and College Counselor in the Upper School at CHS. I hail from sunny South Africa - undoubtedly one of the most beautiful countries in the world. How my family ended up in the United States (and snowy Connecticut!) is a story for another day - but joining God's story for our lives has been surprising and beautiful.
According to a study by the Fuller Youth Institute1, there are 3 Big Questions that change every teenager; Who am I? (The Question of Identity), Where do I fit? (The Question of Belonging) and What difference can I make? (The Question of Purpose). Teenagers are a walking bundle of questions, and yet all of the questions that are asked can be filtered down to these 'Big Three'. At CHS, we encourage questions, guiding our students towards Christ-centered answers.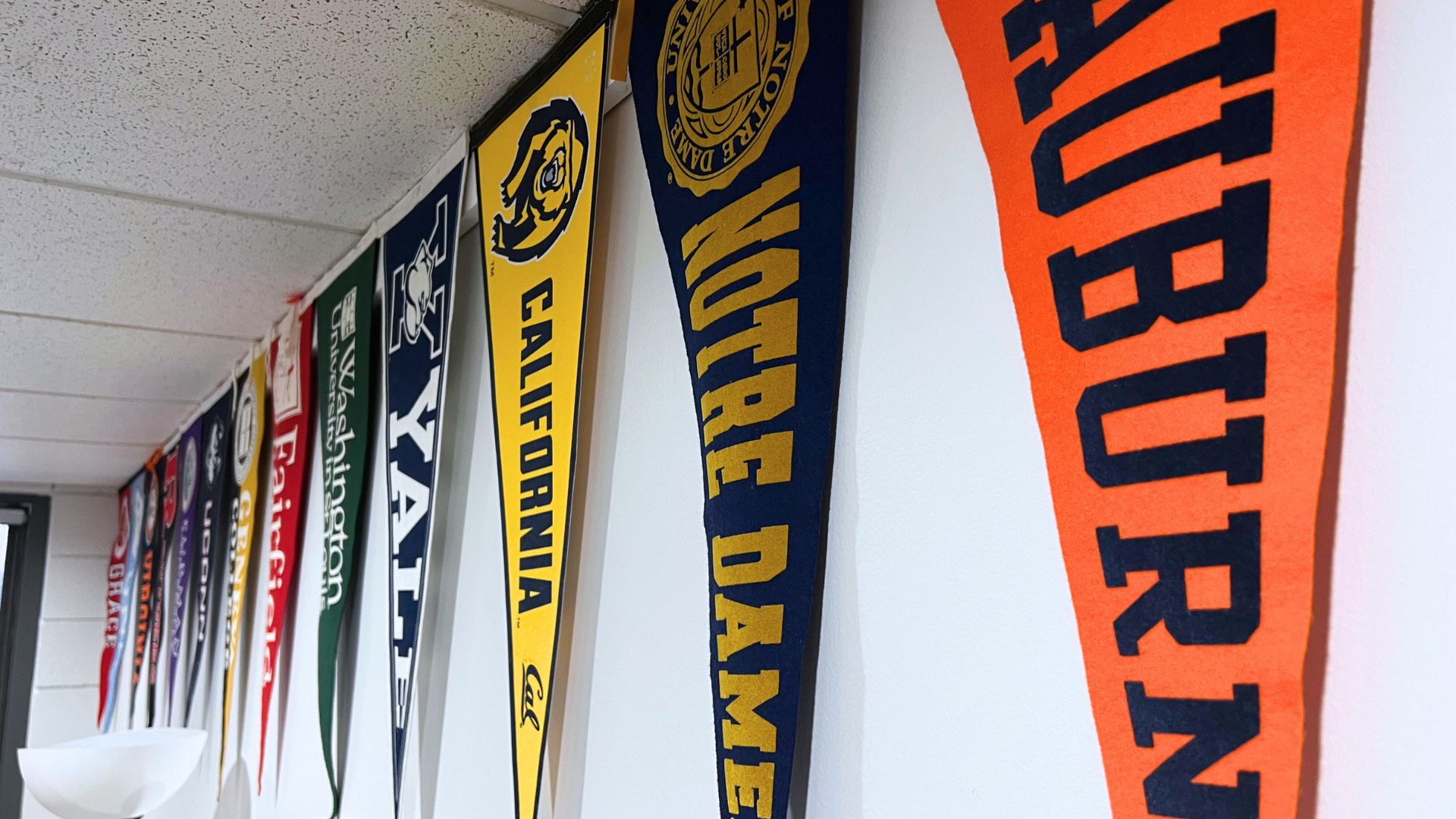 As they navigate these (sometimes debilitating) questions, trying to figure out who they really are, we casually ask them to please, pick a future! Deciding what to do after graduation can be completely overwhelming for students AND parents - but it doesn't have to be.
Firstly, because we don't write our own story - we seek to join God in the story that He has for us. There is a freedom and a reassurance that when we lean into God, pray, ask advice from Christians we trust in our community, and then do the hard work of knocking on doors - we can trust our loving Father to guide us.
Secondly, our hope is that you feel supported on this journey - that's where I come in! Ask questions, research, pay attention to emails regarding deadlines - and if we don't know the answer, we'll find out together! We were made to be in community for this purpose. It is my pleasure and my passion to support our students as they explore what life after graduation might look like for them!
Lastly, take advantage of information evenings - we have a fantastic College Fair coming up on Wednesday, Oct 4th. Come along with your teen to explore what other colleges have to offer! Register here to receive a unique barcode that will match you up with colleges that might fit your priorities best (or simply just arrive!). Come armed with questions and an open-mind.
As your teen progresses through the grades of the upper school, they will be seeing more of me as we partner together on their academic journeys - encourage your teen to stop in and say hi if they haven't done so already. We believe that excellence in education is when we do everything we can to enable our students to become everything God has made them to be… at school, and into life post-graduation.

1 3 Big Questions that Change Every Teenager, Powell and Griffin, 2021
BETH MAREE BIO/WORK EXPERIENCE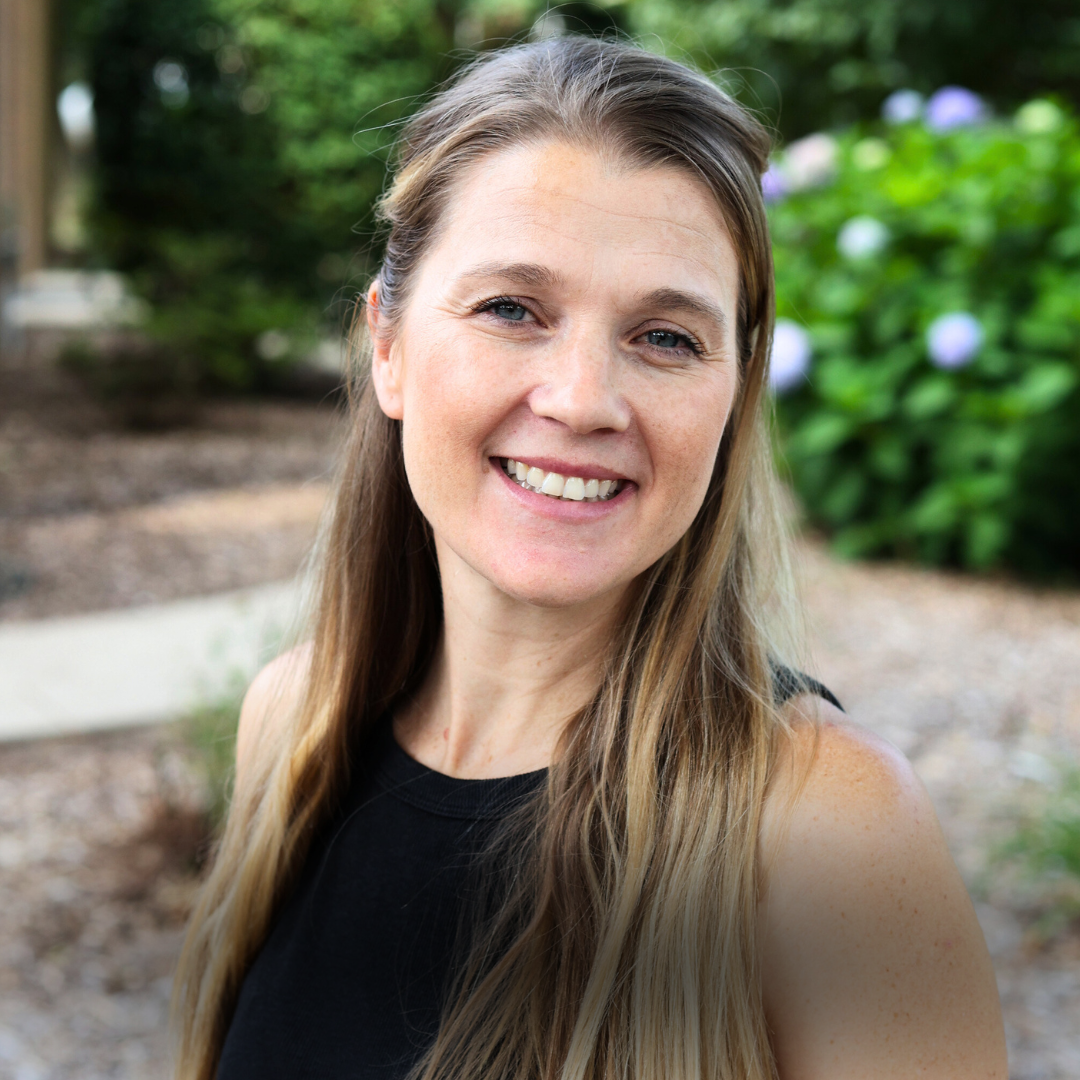 Beth Maree received a Bachelors of Education at the University of Pretoria in South Africa. She majored in English, History and Special Education. She began her career teaching 4th Grade and then discovered her love for teenagers when she transitioned to High School English teacher. Mrs. Maree is also experienced in school leadership, leading an English Department, overseeing Student Academic Services, and finally serving on the Senior Leadership Team of a busy, all-girls school in South Africa. She is now the Academic and College Counselor at Christian Heritage School and loving every minute of it!